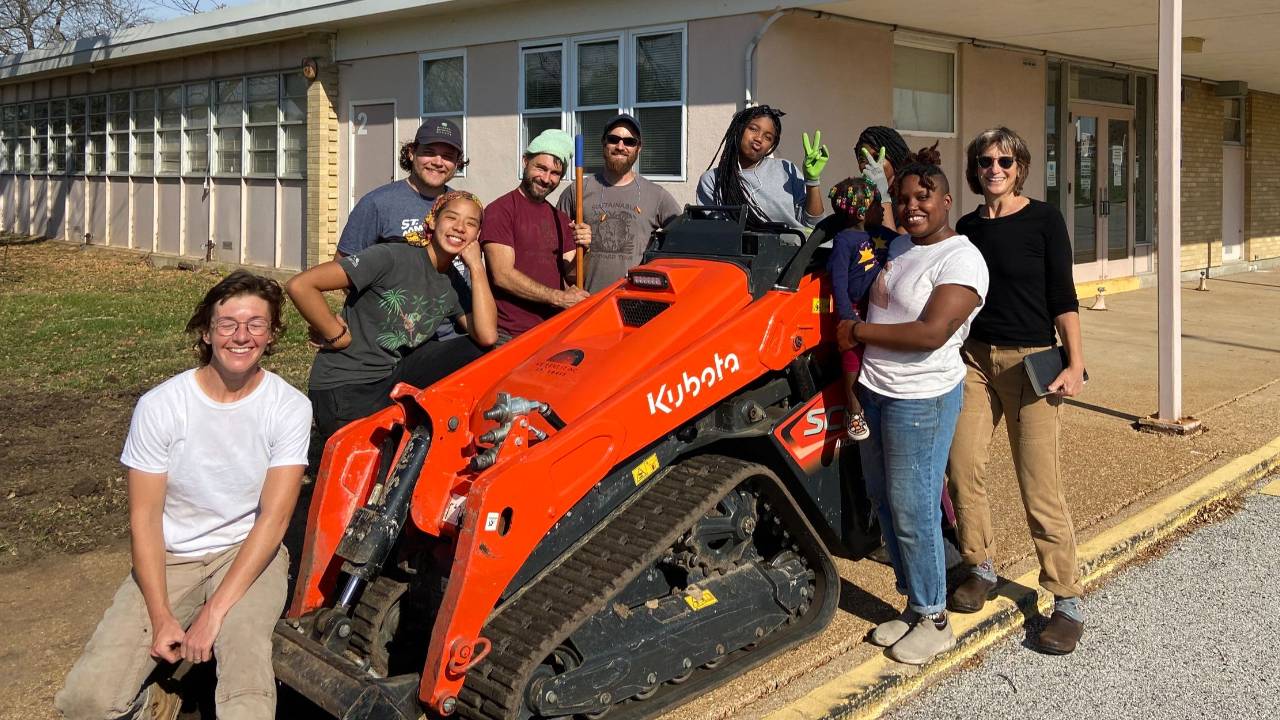 Custom Foodscaping recently got to work with Project Lab St. Louis to launch the Permaculture Project of St. Louis. It's a great case study of working with a nonprofit! Let's chat in the community forum for a discussion on working with nonprofits-- wins, challenges, landing the job, grants, and more.
Here's what Project Lab St. Louis has to say about our recent collaboration.
---
Every morning, led by school director Isaiah Melendez, the students of Restoration & Wellness practice a ritual of collective belonging that includes this spoken affirmation.
"I am because we are."
Mr. Melendez teaches them that I am because we are comes from the concept of ubuntu — which affirms that our sense of self is shaped by our relationships with other people.
On November 2, those of us who had the good fortune to be present at the groundbreaking felt the rippling effects of that affirmation. What's happening on the ground at Restoration is happening because of many people sharing a vision and working together to make it real.